Social Safety Signage for airports
Create a safer passenger journey from curb to gate
Are you one of many airports struggling to keep up with current rules and regulations? As passengers find their way back to the airport, ensuring a safer airport environment is a priority for everyone. Social Safety Signage helps airports create that safer environment for passengers to return to all in line with applicable measures. With the PADS4 digital signage platform, you inform passengers about measures, you prevent unsafe situations from happening, you detect any abnormalities instantly, and you react to breaches easily.
Continue reading to find out what PADS4 Social Safety Signage can do for your airport.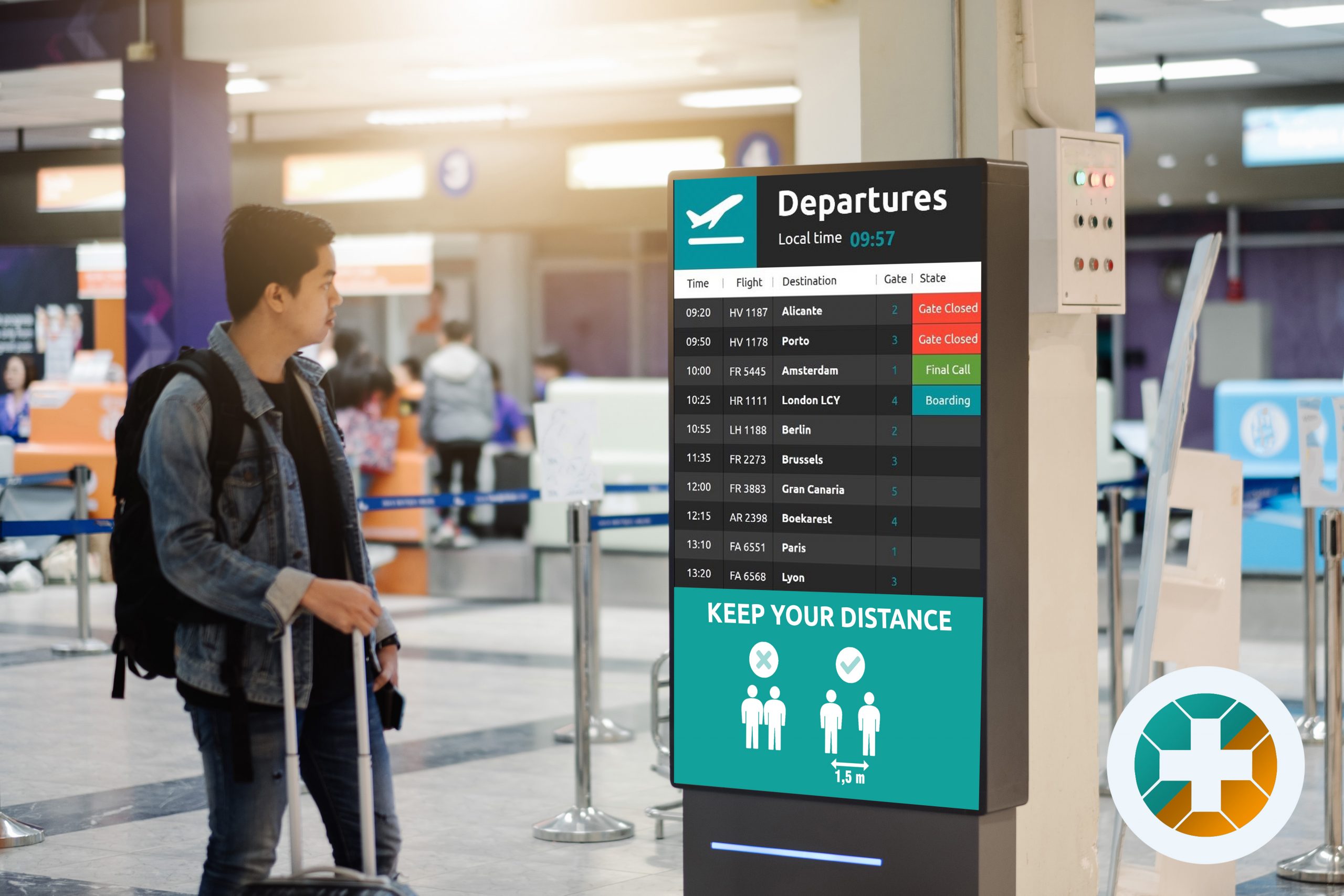 Inform
Social Safety Signage easily informs your passengers about the current rules and regulations at your airports. Display safety procedures people need to follow, real-time queue and flight information to keep people up to date, and share relevant available spaces to avoid crowding.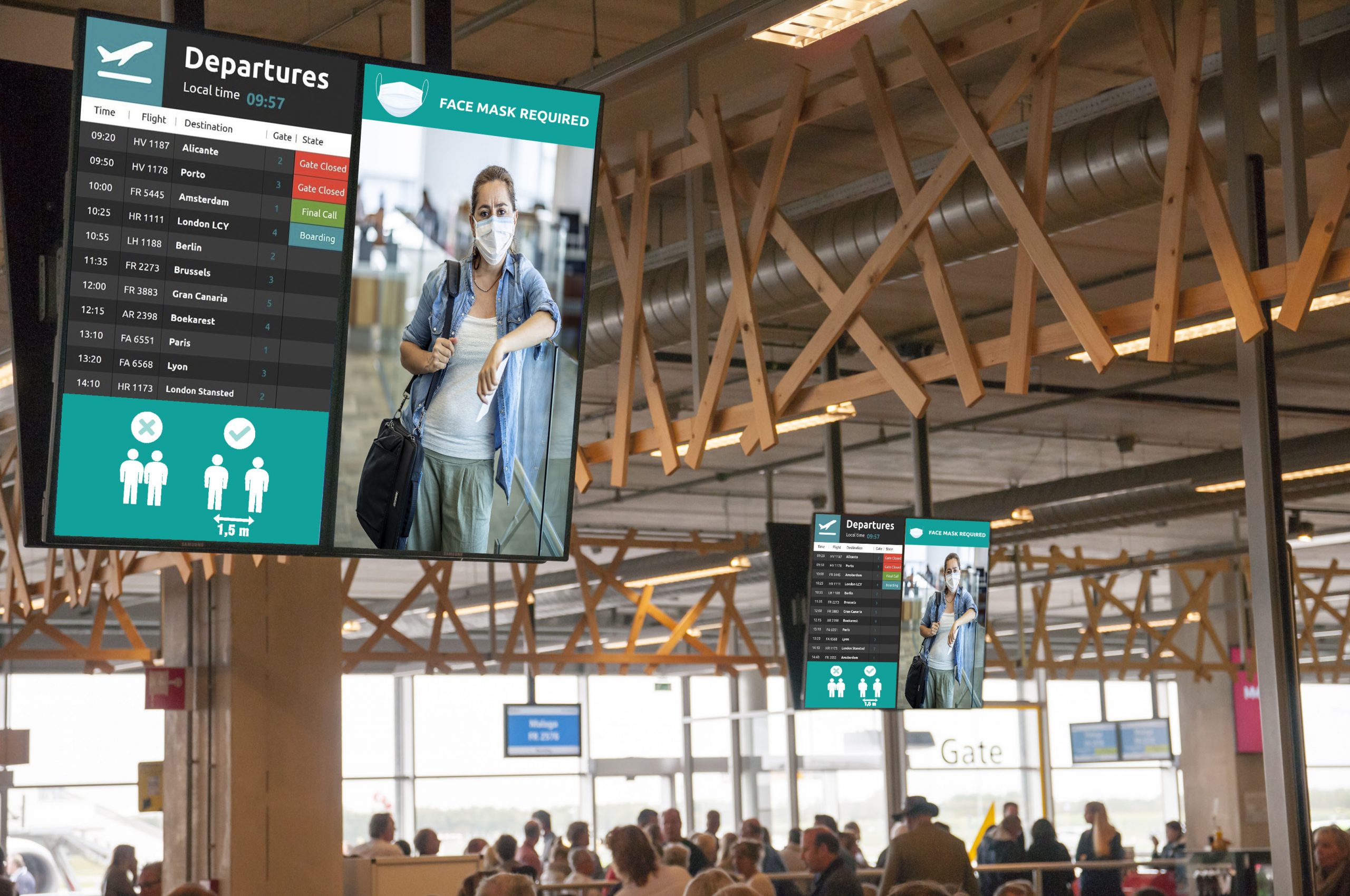 Prevent
When people are not adhering to safety measures, displays advise people on the applicable regulations for your airport. Send reminders to passengers who are not wearing a mask, or stop people from entering a crowded space with warning signs. Social Safety Signage helps you prevent unsafe situations.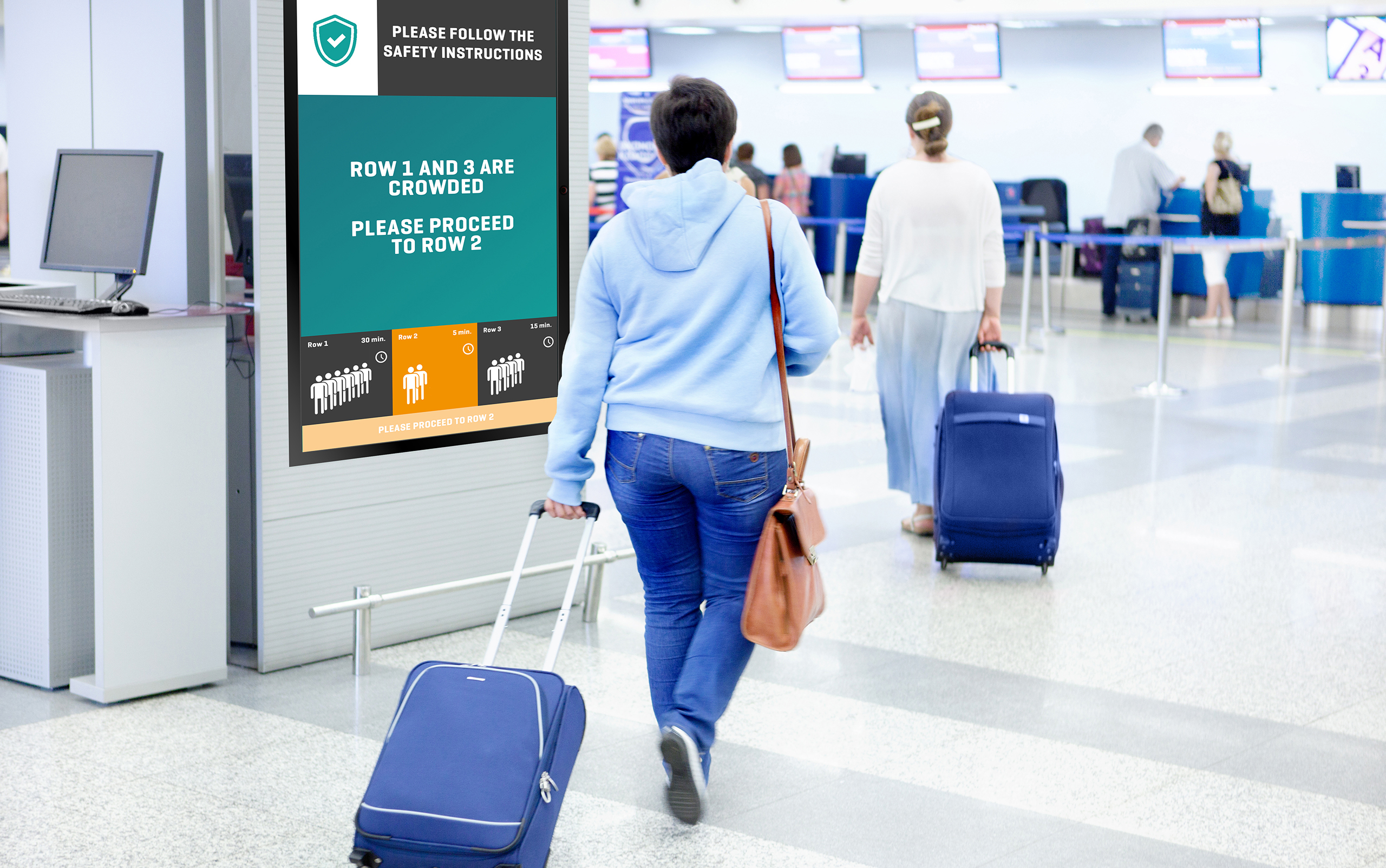 Detect
Combined with cameras and sensors, PADS4 allows you to keep a close eye on your airport surroundings. People counting devices help you with maximum numbers of passengers in certain areas, and face mask recognition detects and reminds passengers who are not adhering.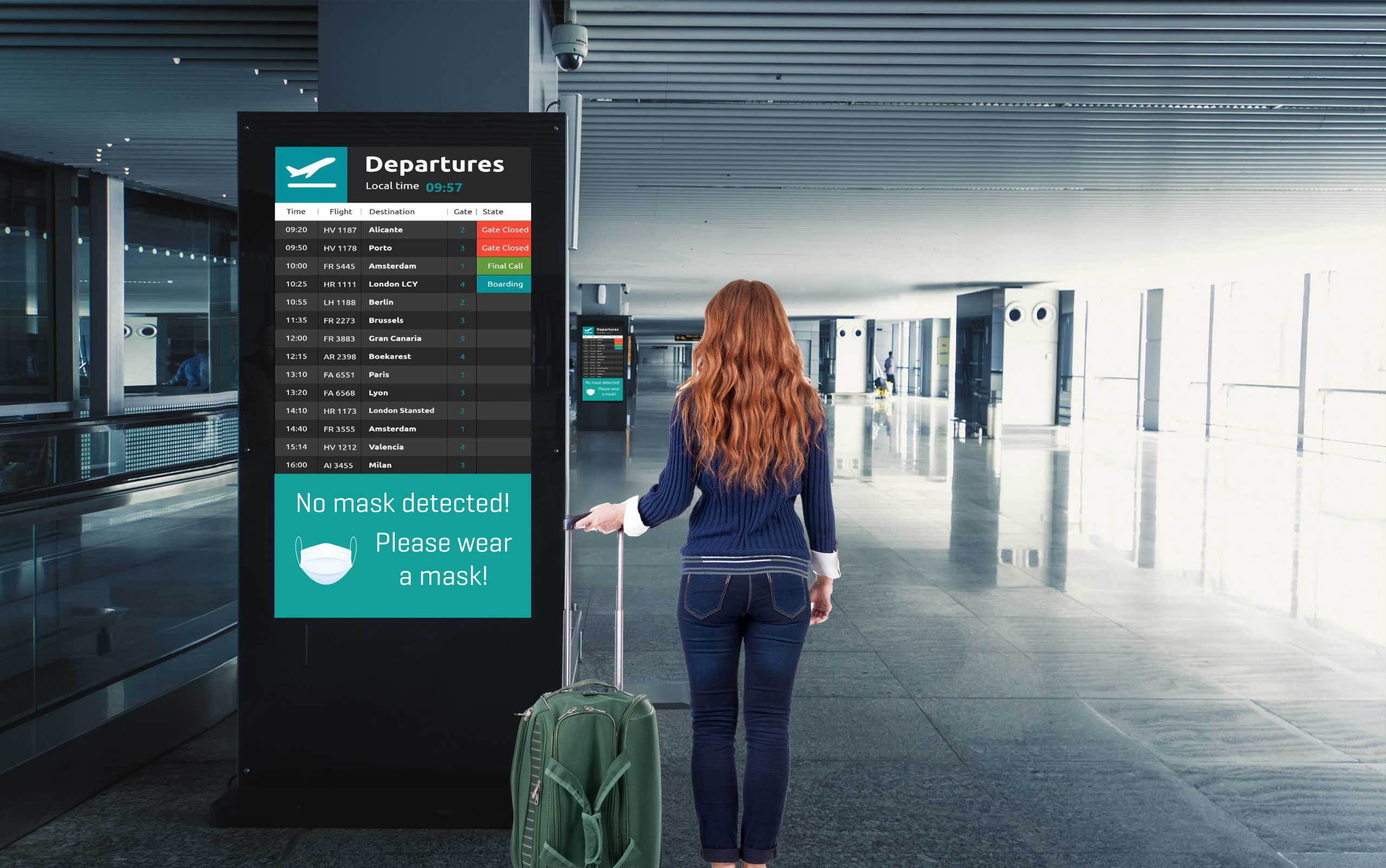 React
Once cameras detected abnormalities, Social Safety Signage helps you react to them instantly. Displays at your airport guide passengers to staff that know follow-up procedures when necessary, and important incidents are automatically saved so key people can respond in the correct matter.
Download the Social Safety Signage brochure for more information!
Submit you email address to download the PADS4FIDS Social Safety Signage brochure now.