Shenyang Taoxian International Airport
Client: Shenyang Taoxian International Airport
Project: display of dynamic passengers information
Category: FIDS
Shenyang Taoxian International Airport is an airport serving Shenyang, capital of Liaoning province in northeastern China. It is located about 20 km south of the city center.
Shenyang Airport is a focus city for China Southern Airlines. As of 2013, Shenyang Taoxian International Airport was the 20th busiest airport in China with 12,106,952 passengers.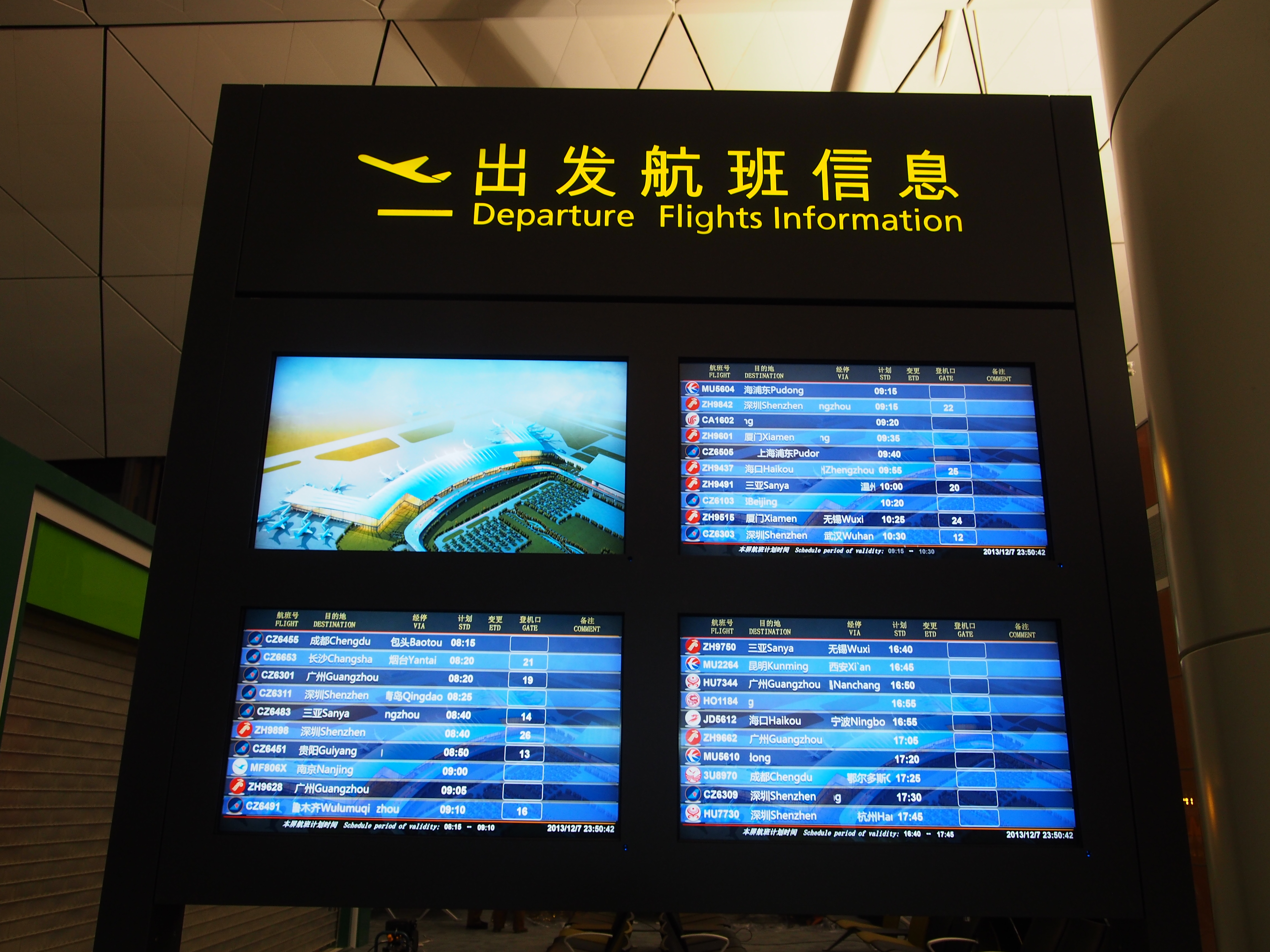 Increasing traffic growth requires display of dynamic passengers information
Shenyang Taoxian International Airport has opened a brand new terminal on August 15, 2013 and ceased operations at the terminals 1 and 2. The airport planned an expansion to increase passenger capacity to meet the increasing traffic growth.
The new terminal is 248,000 sqm. The lower ground floor 1 is a designated transport zone, with light rail, metro and car accessibility as well as parking spaces. The ground floor is the arrival level with six luggage carousels: three for domestic passengers, two for international passengers and one spare.
Level 1 is for departures, and has five check-in areas – three for domestic and two for international. A sixth area is also available if demand is high. When the five areas are functioning at the same time there will be a total of 100 check-in counters open at once.
Along with airport partner Siemens, NDS played a major role in this success story with its Flight Information Display Systems (FIDS) that has been guiding travelers safely through the new terminal from day one.
Over 12 million travelers find their way to designated flights with FIDS by NDS
In mid-August 2013, Shenyang Airport mastered the transfer of all operational activities from Terminal 1 and 2 to its completely new Terminal 3.
Shenyang currently handles more than 12 million passengers per year and wants to raise these numbers to 17.5 million by 2020. All those millions of travelers in the largest terminal in North East China are informed about their flight details by the FIDS (Flight Airport Display System) software. The Smart Airport Signage can been seen on two large LCD screens in the departure area as well as on 850 TFT monitor displays throughout the entire terminal.